*Goals and Aspirations*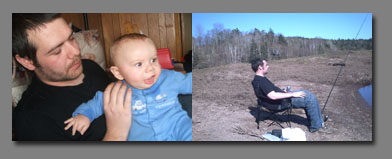 My short term and long term goals both include personal goals I have set regarding my health and recreational matters such as wanting to quit smoking, being able to advance in my hobbies, and become more fit. I also wish to pursue goals involving my future work placement, status, living location. I have broke this section down into two categories.
*Short Term : 1 to 2 years*
Within the next one to two years I planned to accomplish goals I have set in the past that I never got around too and finish my education, which is my main priority. When I do this I will have the confidence to succeed in my long term goals and live a happy productive life.
I will succeed in my studies and NSCC training
I will improve on my communication skills
I will spend more time learning more bout my hobbies
I will try and contact friends I haven't seen in a while and catch up on times
I will try and live a healthier lifestyle, eating better, excercise
i will get closer to my family
*Long Term : 2 - 10 years*
My long term plans are more difficult to achieve, but with work and dedication to accomplish them I will succeed. My long term goals focus on my career, living arrangements, and health. I plan on making most of my achievements within this time period.
I will find a job I'm happy with and support my family
I plan on moving my family into a house, and buying a new car
I will quit smoking, and set aside the money i would have spent into a fund
I will learn how to prepare food and cook better
I will help my children in their education
I will travel around the world, one place at a time


AJ Wells * NSCC * 2011